On holiday close to Paris in August? Surely the City of Love is best seen during a romantic springtime? Not necessarily. August is the perfect time to visit Paris and northern France. You stand a better chance of good weather, and the city itself is far easier to navigate. Why? Well, because like many cities in Europe, the locals head for the coast and spend the whole of August with family. So oui oui, there are many good reasons to visit in and around Paris in August. Here are just six to get you packing.
1. Where to have a cocktail
Yes, Les Vacances. The holidays, or the month of August in general, is the time when many bars and restaurants close their doors and shut up shop. However, there are many city-centre trendy bars open all year. Our top tip is to visit the ones located within hotels, as they'll always be open. There are some wonderful watering holes to discover, a favourite is Bar Ourcq. This is where one of those places where you can stay in comfy flip-flops and shorts, and hang out with a casual crowd on the Canal Saint-Martin. Perfect for petanque and a cold pint – and the prices are good too.
2. Less of the selfie stick
The usual suspects of a sightseeing tour of Paris can be ticked off, without the crowds leaving you feeling ticked off. The long queues are shortened, and your patience will lengthen considerably. The Louvre in August is not the crammed nightmare it can be in other months, and you may even get close to Mona Lisa's smile.
3. High notes in August
Pince-nez firmly attached, dress up and attend a classical music concert at Notre Dame, the cathedral is located on the île de la Cité.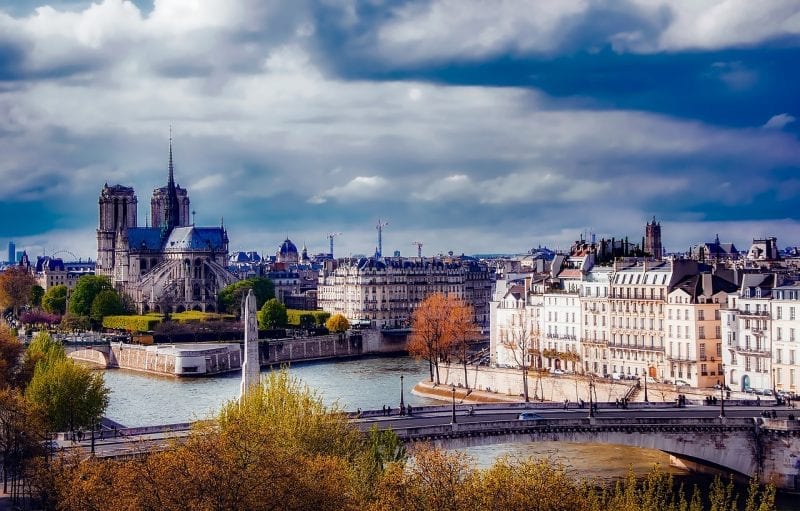 4. Make an impression
Get into impressionism and pay a visit to Monet's garden at Giverney. See the house – now the Claude Monet museum – and explore the water garden and the pretty, scented flower garden.
5. Water, water everywhere
The summer fountains in the gardens of Versailles are also pretty spectacular, and you can enjoy the spectacle on August 15th.

6. The wee hours
Take advantage of the warmer nights and explore Paris by night. Night tours allow you to explore the winding alleyways, and learn something of the ancient history of Paris. Learn more about the different quarters, in these specific walking tours, or try a food and wine tasting tour, that allows you a little of Paris's flavour, as well as an insight into local knowledge.