Marriott's Marbella Beach Resort Resales
Marriott Vacation Club – Marbella Beach Resort Resales
If you are staying at Marriott's Marbella Beach Resort then feel free to visit our Fab Timeshare Resale Offices which is conveniently located next to the new Farmacia opposite the Alanda Club, Elviria. We are the only company in which all of our staff have worked directly for the Marriott Vacation Club at Marriott's Marbella Beach Resort. We are the only company with a licensed resale office just outside the resort, where you can come in for help and advice face to face whilst on holiday. After your timeshare purchase, we are there on-site to give you assistance using your ownership and how to get the best out it, as our product knowledge is second to none.
All of our Marbella Beach Resort Resales listings are OPEN TO OFFERS. Our prices can vary as they are based on what the seller has requested for the sale of the ownership. Finance is available so anyone can consider a resale purchase.
Whether purchasing direct from a Marriott Vacation Club resort or purchasing a resale at significantly lower prices, all weeks will work for you in exactly the same way when using at your Home Resort, Exchanging to 3000 resorts with Interval International or using Getaways, including ALL the Marriott Vacation Club resorts.
The main difference? The notably lower upfront price that you pay!
We will explain clearly how to get the most out of Marriott Vacation Club Points, Marriott Bonvoy Points and Interval International Exchanges to help you make the right choice of purchase.
Marbella Beach Resort Calendar 2020 to 2025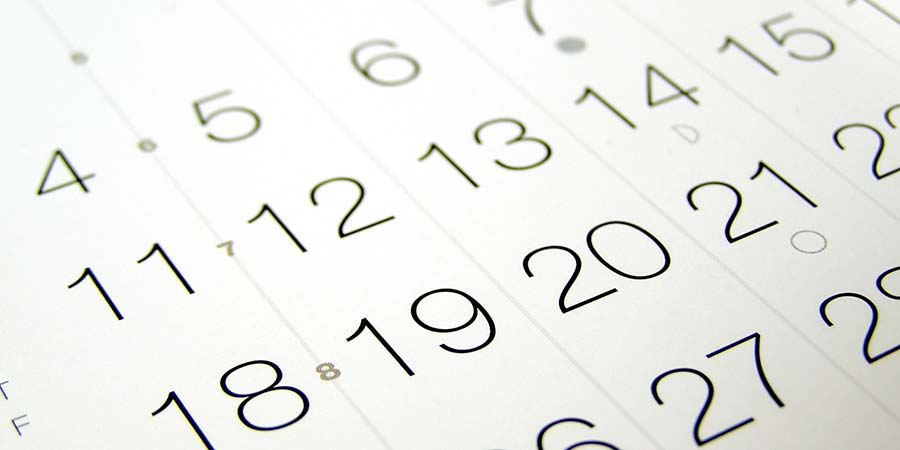 As the Number 1 for Resales of Marriott Vacation Club in Europe, we have the largest database of Marriott Vacation Club European Resorts sellers and can always beat any genuine like for like offer.
To keep our website easy to use we do not list lots of weeks of the same inventory at different prices as this becomes confusing.
Special Offers! Ownership until 2076
2 Bed Silver
Own until 2076
€1,000
2 bed Gold
Own until 2076
€3,000
2 Bed Gold Holiday
Own until 2076
€3,000
3 bed Gold
Own until 2076
€4,000
2 bed Platinum
Own until 2076
€11,000
3 bed Platinum
Own until 2076
€17,000
1, 2 & 3 bed
Discounted Rentals
Marbella Beach Resort
1 Bed Silver
Own until 2076
€1,000
ALL OUR LISTINGS
OPEN TO OFFERS
2 Bed Silver
Own until 2076
€1,000
ALL OUR LISTINGS
OPEN TO OFFERS
3 Bed Silver
Own until 2076
€1,000
ALL OUR LISTINGS
OPEN TO OFFERS
1 Bed Gold
Own until 2076
€2,500
ALL OUR LISTINGS
OPEN TO OFFERS
2 Bed Gold
Own until 2076
€3,000
ALL OUR LISTINGS
OPEN TO OFFERS
3 Bed Gold
Own until 2076
€4,000
ALL OUR LISTINGS
OPEN TO OFFERS
1 Bed Gold Holiday
Own until 2076
€2,500
ALL OUR LISTINGS
OPEN TO OFFERS
2 Bed Gold Holiday
Own until 2076
€3,000
ALL OUR LISTINGS
OPEN TO OFFERS
3 Bed Gold Holiday
Own until 2076
€4,500
ALL OUR LISTINGS
OPEN TO OFFERS
1 Bed Platinum
Own until 2076
From €9,000
ALL OUR LISTINGS
OPEN TO OFFERS
2 Bed Platinum
Own until 2076
From €11,000
ALL OUR LISTINGS
OPEN TO OFFERS
3 Bed Platinum
Own until 2076
From €17,000
ALL OUR LISTINGS
OPEN TO OFFERS
Located on the seafront on a wide sandy beach seven miles west of Marbella and considered to be one of the best timeshare resorts in Europe Marriott's Marbella Beach Resort is highly rated. With spacious grounds and an abundance of services and facilities, Marriott's Marbella Beach Resort is the perfect holiday destination for people from many different countries.
The club offers high quality and sizeable accommodation in relaxing surroundings. A spacious one bedroom apartment can sleep up to four adults comfortably. Comprising of a king size en suite and further double bedrooms the two or three bedroom apartments offer that extra touch of decadent comfort. The units all include modern features such as wi-fi internet, flat screen televisions and fitted kitchens which make the option of relaxing night in simple and easy.
The club has a choice of restaurants catering to all kinds of tastes, you could easily enjoy your holiday without leaving the resort. However there is a wide selection of restaurants and bars, from traditional Spanish tapas to modern fusion, in the lovely urbanisation of Elviria for those who want to explore the nearby area.
There is always something to do around the resort, every day offers different activities, from fitness classes to wine tasting. Andalucia offers an abundance of variety from trendy marina's to ancient mosques, adventure in a safari Jeep through the countryside, wander the cobbled streets of the old town of Marbella, visit one of the many local markets, the choice is yours.
The resort facilities include a state of the art gym, a fitness room with daily classes, two indoor swimming pools, saunas and steam rooms, whether you are feeling sporty or want to relax, all the facilities you could want are available at Marriott's Marbella Beach Resort.
If you are interested in acquiring a timeshare at Marriott's Marbella Beach Resort, please enquire and make us an offer! Our friendly and knowledgeable team can guide you through the process making it smooth and stress free for you.
Taking holidays at your home resort will be fantastic, however when you want to explore the world with your resale purchase you will still have all the benefits of exchanging to over 3000 other holiday destinations with Interval International including ALL the Marriott Vacation Club Resorts.
If you want to go somewhere new and exciting simply pay a small administration fee to Interval International and take your pick from some of the most wonderful resorts in the 80 countries on offer.
Marriott Vacation Club Resales
For information on the Marriott Reward Points and the Destination Points programmes, take a look at our FAQ section. Both programmes can still be available for owners that have purchased a resale. When booking at your home resort with Owner Services there is no priority for people who purchased directly from Marriott Vacation Club over and above those who purchased a resale ownership, although resort sales representatives may suggest otherwise. Owner Services treat all owners with professionalism and courtesy.
We always check that the membership we are selling is free from debt and is currently valid before we even start the process or any paperwork. In general timeshare resale companies may have a discredited reputation due to lack of product knowledge or charging upfront listing fees for example, this is often verbalised by sales persons representing developer companies.
At Fab Timeshare Resales we are proud to be fully compliant with EU legislation, we have a professional attitude and possess the correct in depth knowledge to be able to give both sellers and buyers accurate as well as realistic answers. We give sellers realistic answers about resale values in the current market and the transfer of ownership process. We will give purchasers the full information regarding their purchase, the transfer process, their ownership rights and how to use their timeshare. Both buyer and seller are protected by funds being held in escrow by a trustee. Do not be put off by a pre-rehearsed script on a timeshare presentation used to discredit the resale market, we believe in firm upfront honesty.
At Fab Timeshare Resales we specialise in understanding how Marriott Vacation Club ownership works, using that knowledge to professionally assist both buyers and sellers of timeshare resale. We know our business so well that our sales team have received many awards including hundreds of Excellent Customer Satisfaction Testimonials and awards for being in the "Best of the Best Top 50" Marriott Vacation Club Sales Professionals in the world. Other awards include multiple Sapphire Awards for Outstanding Personal Sales Performance achieving over €1,000,000 or 50+ Weeks of Sales in a Year. If you are looking for a Marriott Vacation Club resale, then buy it with total confidence from the Marriott Vacation Club European Resale Specialists and start your timeshare resale purchase today.
The Seller
All of the inventory we have for sale has been been listed by a private reseller. When you have shown an interest in a particular inventory, we will contact the seller on your behalf to confirm that their timeshare is still for sale. We can of course also answer any questions you may have about the resort of interest, how to use the timeshare, costs etc.
Making An Offer
As the prices advertised by us are very fair to both parties not all resellers are open to offers. Our advertised prices are much lower than the current market price charged by the resort developer. The resort developer, in this case Marriott Vacation Club have the first right to buy back the week from the current owner at the owner's asking price. The developer rarely acts on the first right of refusal unless of course the owner's asking price is very, very low and the developer wants that inventory type.
If the seller would accept an incredibly low price and the developer did exercise the first right of refusal and proceed to buy the timeshare back from the owner, the inventory would no longer be available to you. Be vigilant of weeks listed at extremely low prices by some timeshare resale companies, if it sounds to good to be true it usually is!
We will be ready to put forward any reasonable offers to the owner on your behalf, with your understanding that when the offer is accepted by the owner you proceed with the purchase.
In order all parties have a full understanding of the process please read the points below prior to asking us to make an offer to an owner on your behalf.
Once A Sale Is Agreed
We will send you the following documents:
Letter of Appointment This is a single page document which allows us, as your agent, to act on your behalf in the process of transfer of ownership.
Timeshare Purchase Agreement This document will detail exactly the timeshare week that you will be buying. This document will generally state the following information; the name of the resort, the unit number, the size of the unit, maximum sleeping capacity, the season, management fees and also the purchase price.
For record purposes we will send you two of each of the above documents, one for your own records and one for you to send back to us via fax or post. These will need to be sent back within 15 days of the offer being accepted by the seller.
In order to start the transfer process of the ownership of the timeshare from the current owner to you we will need to receive your payment for contract and legal fees of €390 per week purchased.
This fee pays for our contracts department to carry out the necessary checks on the timeshare resale, we will act as your agent in the process. This fee will need to be paid with Visa or MasterCard, and only once any offer has been accepted
Hutchinson Trustees Ltd
With over 30 years of experience in the shared leisure industry, Hutchinson Trustees Ltd. (Hutchinson) has consistently been the choice of key industry developers and amongst its portfolio of clients includes many leading brands worldwide.
Hutchinson has unparalleled experience in operating not only in the EU member states, but also Asia and the Far East. The company is proud of its ability to adapt its modus operandi to working with resort developments being sold in over fifty countries worldwide and the intricacies of the various legal systems operating therein, protecting the rights of use of more than eighty thousand shared leisure users.The Company´s UK Head Office is based in Surrey, UK and also has representative offices in India, Thailand and China form where it continues to ensure that it leads the shared leisure industry with its commitment to Service & Security – core values that it extends to all of its clients, no matter where in the world they may be.
Hutchinson's Stakeholder Services, eliminates risks and offers the advantage that the purchaser is safe in the knowledge that their funds are being held by an independent third party in a "client escrow account" until such time as the transfer of ownership is complete and ensures that sellers receive their funds.
Further details can be found on www.hutchinsontrustees.com
Since we operate within the relevant European laws governing timeshare, any monies that pay for either our services or your timeshare resale purchase will be held in a secure escrow account by the trustee. The trust's role within the transaction is hold your monies within escrow whilst our contracts team perform all the checks on your timeshare to ensure that everything is 100% as intended. It is only as and when you are established as the legal owner of the timeshare when any monies will be released to the seller.
Transfer Procedure
Once we feel confident that your timeshare is as agreed on your purchase agreement, we will then move forward with the necessary procedures to transfer the timeshare to your name. This normally takes around 60-90 business days. We will update you regularly throughout the process.
Cancellation Rights
For whatever reason you decide that you do not wish to proceed with the purchase, you have the right to cancel the agreement within fourteen days of the date of the Timeshare Purchase Agreement. You can cancel the agreement by sending an email to info@fabtimeshare.com or sending a written notice of cancellation to us on or before the balance due date, as specified on the Timeshare Purchase Agreement. If you post by recorded delivery, the notice will be treated as given at the time of posting. If you do decide to cancel the agreement within the statutory cooling-off period, any monies that you have paid, including the €390 per week legal and contracts fee will be reimbursed to you in full.