Winter is well and truly here. The air is cold and the days seem to be getting darker with each one that passes. For many, the month of December is the perfect opportunity to get into the Christmas spirit and busy ourselves with shopping and preparations for a family feast on Christmas day. For others, especially those who do not have children or immediate family in their home countries, the thought of escaping somewhere exotic for a holiday in the sun is all they can think about. Here are the top 5 travel destinations to beat the winter blues
Marbella, Spain
Whilst it is true that Marbella does not offer a tropical climate during the winter months, it is still warm enough to go to the beach when the sun is out or enjoy a round of Golf wearing just a light jacket. The winter months tend to be less busy meaning that visitors are truly able to indulge in all of the beauty and activities that this stunning destination has to offer, without being swamped by crowds of tourists. Accommodation and flight prices are also cheaper during the winter and there are some excellent offers to be taken advantage of at both Marriott's Marbella Beach Resort and its sister resort, Marriott's Playa Andaluza. Winter is the perfect time to visit Marbella for those who want to indulge in some well deserved rest and relaxation- whether that be strolling along the wide variety of beaches, or simply relaxing in the sun with a good book- Marbella has a huge amount to offer during the winter months and all at an affordable price.
Phuket, Thailand
Thailand has long been a firm favourite amongst winter sun seekers. It offers a climate that never even calls for long sleeved shirts and whilst the rainy season can bring a few days of gloom, December and January are the ideal months to visit destinations like Phuket. Marriott's Phuket Beach Club enjoys a strategic position that allows you to incorporate visiting the nearby attractions of the Island, as well as lounging around on its stunning beach- which has been classified as one of the very best in the area. This is also the perfect place to visit if you will be travelling with Children, as this luxury family resort has lots to do for the little ones during the Christmas holiday season.
Orlando, Florida
Spending the Christmas holiday season in Orlando is a dream for adults and children alike. With so much to see and do in a balmy temperature, it would be impossible to get bored here. All of the big attractions like Disney world tailor make special programs for their shows in the lead up to Christmas and the stunning Marriott´s Grande Vista is in close proximity of all of the prime attractions of the area.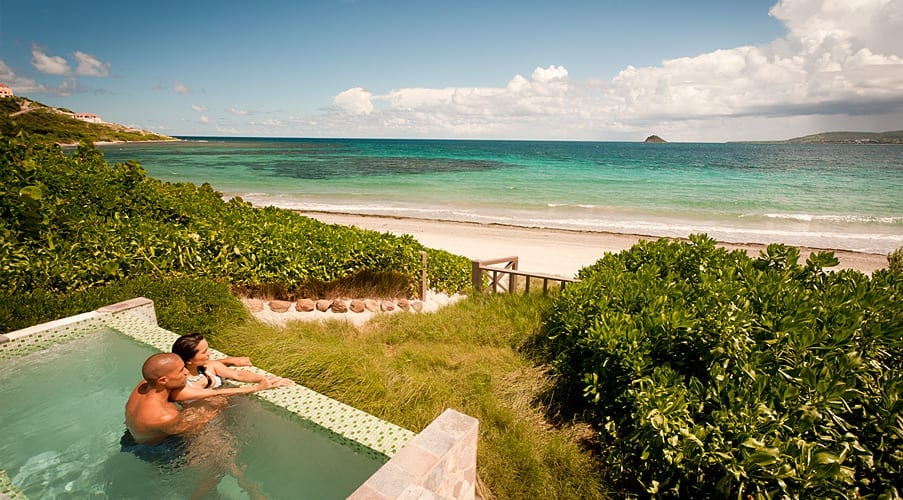 St Kitts
Boasting stretches of white sandy beaches combined with crystalline warm water, St Kitts really is a tropical paradise. It has recently become the place to be during Christmas and New Year for young adults wanting to escape the maddening crowds. If you live in the UK or another European country that can oftentimes seem bleak and dreary during the winter months, then a getaway to Marriott's St Kitts Beach Club will allow you to transport yourself to a different world entirely. There are some excellently priced accommodation options at this stunning resort, so be sure to contact us to find out more information with regards to special offers and promotions.