If you are not already a timeshare owner and you plan to go on vacation, there's a lot to think about before booking your trip. In the consumer driven world of today, we are always looking to get our money's worth with regards to the accommodation we pay for and the local amenities on offer. Whoever has the best deal comes out on top, as most people snap budget friendly prices as quickly as possible. But what we don't always think about is what we actually get for the money we are paying. It may be a "cheap deal," but that doesn't always mean you're getting the value you expect.
When it comes to holiday rentals, the options are  endless. Ranging from bed and breakfasts, to city apartments and luxury villas- the choices can seem quite overwhelmind! While you don't always require a five-star experience, you understandably want to get the best value for the lowest cost.
Websites such as Tripadvisor and booking.com have become an exceedingly popular way to book accommodations.  As a timeshare resale and rental agency, people often ask us how timeshare accommodations compare to the holiday rental option. In light of this, we have decided to compare and contrast both options, so you can clearly understand the differences between timeshare ownership and vacation rentals.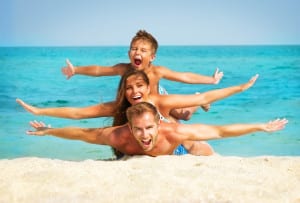 Timeshare Ownership
The time is owned, meaning you are not tied to one specific location or property. This gives you more freedom with regards to the destinations you choose to travel to.
Timeshare owners have the choice of renting out their weeks or points. (Find out more about this here!)
If choosing to rent out their timeshare, you can set the price you want and decide if it is negotiable or not.
Most resorts are family friendly
Vacation Rentals
Owners have to rent out their personal property and risk damage to irreplaceable items.
There is generally a standard price per night amongst the competition, therefore owners who want to rent their property out at a higher rate, can expect little to no bookings.
Timeshare VS Holiday Rental Realities
Timeshare
You will always be staying in a professionally managed resort.
Marriott resorts in particular always have a host of different amenities on site- a prime example of this is Marriott's Playa Andaluza.
If you enjoyed your stay, then you always have the option to buy a timeshare at the same resort.
Well kept and well appointed suites, which are often refurbished just like Marriott's Marbella beach resort.
Great value for money.
Holiday Rental
There may be a wider range of options in the same location, but there is no guarantee with regards to the quality of the accommodation.
No services or amenities offered, meaning your entire stay will be self catered.
You don't always get what you pay for, as online reviews are often fabricated.
If you have an emergency, there will be no one on site to advise or help you.
If the electricity or hot water cuts out, your only hope is to either to pay someone to fix it yourself, or hope that the property owner answers the phone and sorts it out for you.
Check in times are usually only offered between 12pm and 7pm