A week or two in your superb Marbella timeshare should be supplemented by some of the best food. Stroll down to the new Marbella gourmet market, and sample some of the best produce in town.
The gourmet market
Opening its doors just this week, Abastos y Viandas Mercado Gourmet is sure to set taste-buds tingling. It's a welcome addition to holidaymakers and residents alike.  Forget haggling over that last limp lettuce at the street market. You want upmarket choice, gourmet food and deli delights – and they're all here under one roof. Head down to Asbastos y Viandas. You'll find it at 19, Avenida Ricardo Soriano, Marbella.
A pleasant and open area
Opening its doors to the hungry hordes on April 17th, the excited customers found an airy, clean and light space. The decór is largely a refreshing light blue and white, traditional tiling, tableware a washed blue stoneware, altogether a lovely hint of the industrial, shabby chic trend. However, there's nothing shabby about the food on offer.
The palatable produce
Olives of every shade of green and black, glistening like jewels. Tiny and gleaming anchovies, arranged fan-like and begging to be eaten. Succulent meats, cured and sliced, ready to devour. An array of world cheeses, perfect to end any light lunch or long dinner with. Croquetas, everyone's favourite, in many flavours and fried, crisped to perfection. Paella too, of course, and made to share.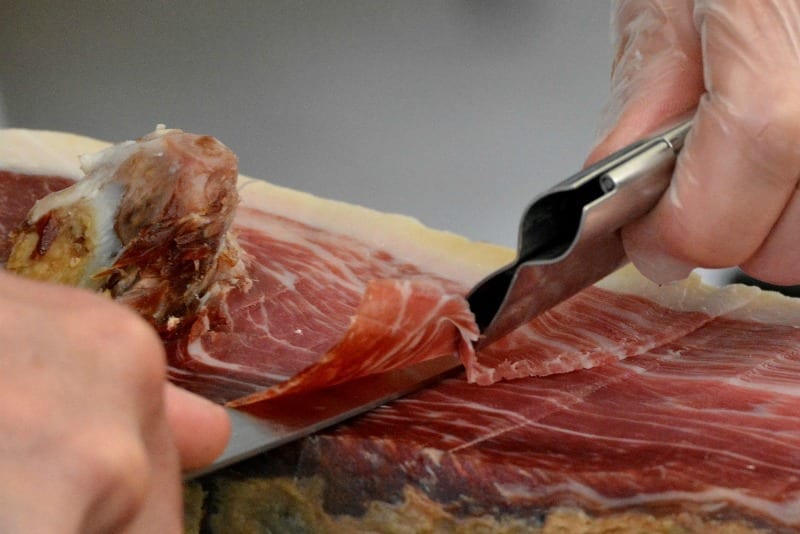 Seafood delights
Pay a visit  to "El gourmet de los pescadores". The charm of the well-known family restaurant "Los Pescadores", located in the fishing port of Marbella, now graces the new market. Its aim is to offer the freshest products at the best value for money. Seafood, fish, fried fish, molluscs … direct from the sea to your table.
Salad Days
"Natural Marbella" is well represented, with an array of colourful and 'good for you' food, from your lunchtime salad, to dessert fruit. Try a vitamin C packed smoothie to set you up for the day ahead. It's easy to get your five-a-day when it looks this good…
Like to chat more about Marbella Timeshare opportunities and the wonderful life an investment here can bring? Then contact us today, let's chat!