Mallorca, or Majorca if you wish, has many charms. There's the obvious attraction of the beaches, sightseeing in Palma de Mallorca, the capital, and excellent accommodation. But, go further afield. Explore more on a day trip, whilst on holiday in Mallorca.
Relaxing, back in your Mallorcan timeshare apartment is what holidays are made of. There's nothing better than chilling out and kicking back, particularly when the place to stay is as good as Marriott's Club Son Antem.
Where is Sóller?
Nestled between sweetly scented orange groves and between the sea and mountains, Sóller is situated on the western side of Mallorca. The main town is situated a couple of miles inland from the coast, the idea was to dissuade fearsome pirates. It's said to be inhabited from Talyotic times. Below is the picturesque Port of Sóller.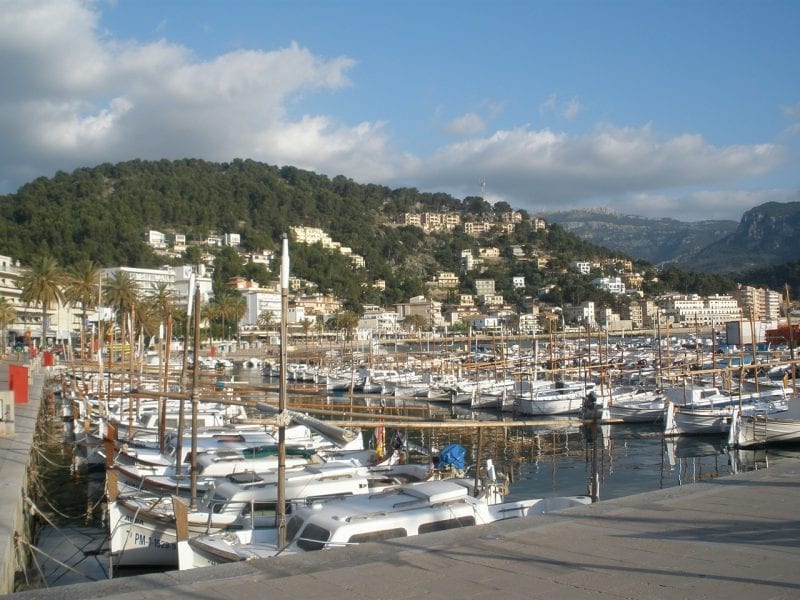 How to get there
You don't even require a car to get there. If you do drive up the Cop de Sóller then be prepared for hairpin bends (many of them!) and a toll to pay as you pass through the tunnel. Alternatively, and far nicer, is the vintage train that runs from Palma de Mallorca, a pleasant journey that has helped to make Sóller very popular with day-trippers. Sit back and enjoy the scenic countryside as the train rumbles along towards your destination, rather than the stressful drive.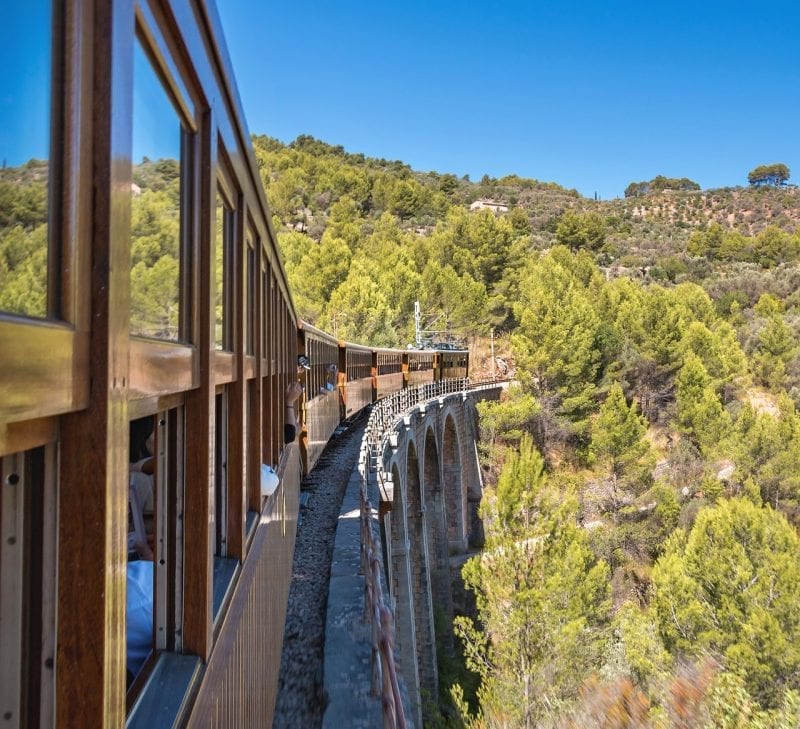 What to see and do in Sóller
Once there, there are plenty of things to see and do in Sóller. It's a really pretty place to visit, with its buttery yellow buildings and cobbled streets. Don't miss out on visiting the following:
Can Prunera – the Modernist Museum
The church of San Bartomeu
Take the tram down to the Port of Sóller
Explore the shops for local ceramics, textiles, and handicrafts
On the menu in Sóller
What's to eat and drink in Sóller? As it is surrounded by orange groves, the local honey is intensely permeated with the flavour of orange blossom. Sóller also exports olives, so a plate of those with a cold Mallorcan beer is a must-try. It's super fresh seafood all the way, down at the bustling port area. Back in the old town, there are dozens of restaurants, and there are no less than nine Michelin starred establishments. If you're a true foodie, visit the area when Fira Taronj is in full flow during late May and early June.  That's the popular Orange Festival when all things related to the juicy fruit are celebrated, with many restaurants putting on special menus with a citrus related theme.