Think of the wine-growing regions of France, and you might wrongly imagine you need to take a trip down south. However, a stay in, or near, Paris doesn't just have to be all about the Eiffel Tower and Haute Couture. Take a trip into Champagne country, where you can taste the celebratory tipple in style, at source. We have researched some of the perfect places to taste Champagne in northern France – all you have to do is pop the cork!
Celebrate!
From wedding toasts to maiden voyages, Champagne has long been the celebratory drink of choice. Following a trip around the region of the same name will leave you with sweet memories – and perhaps a little hangover. But it's worth it – we owe such a lot to Dom Pérignon, so let's toast him. So, à votre santé!
I only drink Champagne on two occasions. When I am in love, and when I am not. Coco Chanel
5 wine growing regions
There are five viticultural regions of northern France, generally, in the north east. They are;  Aube, Côte des Blancs, Côte de Sézanne, Montagne de Reims, and Vallée de la Marne. Their proximity to France's capital city make the wine regions of Champagne an accessible and lovely day out from your holiday timeshare apartment. There's plenty of scenic countryside to choose from too, almost 34,000 hectares, so turn up the AC in the car and explore more.
La Cave Aux Coquillages, Fleury la Riviere
Just twenty thousand bottles of Legrand-Latour champagne are produced per year. But, the champagne is just one of the reasons to visit the owner, Patrick Legrand, and taste the wares. He's also fascinated by fossils, and has been patiently digging away on his property. Exposing the fossils that exisited before his vines were planted there, Patrick gives geological tours before tastings, and explains the marriage between the champagne he produces, and the conditions of what lies beneath. Long ago, this land was covered by the sea, and it's all very interesting, especially if you are into a little geology with your bubbles! Enjoy a grand tour, at Legrand-Latour.
Follow the Champagne trail
A tourism trail of the Champagne region can be followed by looking out for the signs for 'La Route Touristique du Champagne'. There are almost three hundred Champagne houses in this specific wine area of France. Of that number, almost twenty open their celllars to he public, but you will generally need to book a tour in advance. Ask at your local tourism office for details.
Canard Duchene
Just a quarter of an hour from Reims, in the small Champagne village of Ludes, the heart of the Montagne de Reims National Park and on the famous Route de Champagne, you'll discover Canard Duchene. A visit there entails a guided tour of the ancient cellars under the Château de Ludes. See the barrel storage room before wandering the estate vinyard and picturesque grounds. There's also an interesting art exhibition on wine making to see.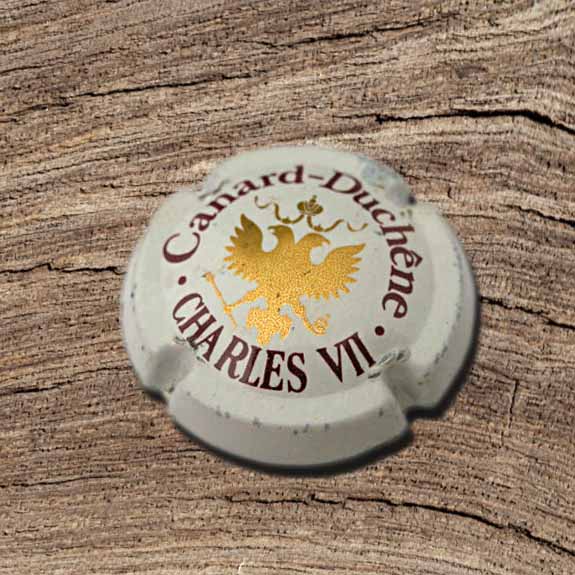 A visit to France should be cause for celebration, and there's no better way to do that than by some Champagne tasting at source. Just another great reason to holiday in France.