Summer is not the only season for taking a couple of weeks holiday, or for a short break. Instead, focus on an autumnal break, with seasonal gastronomy and daytime sunshine all included. Mallorca makes for a desirable destination, let's look at taking a break during autumn in Mallorca.
Why autumn in Mallorca?
A truly year-round destination, Mallorca is especially attractive in autumn. Whilst we're browsing Christmas catalogues at home, and getting pumpkins carved for Hallowe'en, the sun has barely set on the long Mallorcan summer. Forget woollen hats and mittens, autumn in Mallorca will show temperatures of between 20° and 25°, rather pleasant we think you'll agree.
Marriott's Club Son Antem, Mallorca
Consider a rental at Marriott's Club Son Antem, as the best start to your holiday plans for an autumn break in Mallorca. The resort has everything you could wish for to ensure a perfect time is had by all, whether you're after a family holiday, or a quick kids-free break.
All of our Marriott's Club Son Antem rentals are rented directly from the owner and the prices can be negotiated. Please contact us with any rental requirements you have even if you cannot see your exact dates, as we may have not had a chance to update the website with availability immediately a listing is registered . When you rent from Fab you will receive a written Marriott Vacation Club confirmation in your name, which confirms the arrival and departure dates, the number of bedrooms in your apartment and all other information needed for your resort check in.
See the sights
See the sights without the summer crowds. Palma de Mallorca calms down minus the summer hordes. Explore the wild Tramuntana region of the north. Hire a car and see more of the rest of the island, with longer trips. The beautiful beaches still welcome you in August, and a brisk walk along the shore will start any day off with a smile. Similarly, there is nothing more romantic than a moonlit walk, hand in hand. Explore museums and places of interest for the culturally aware in peace, admire the architecture. It's so good to be able to take photos unhindered by waving selfie-sticks! Get out into the great outdoors, and see what nature has to offer during Autumn.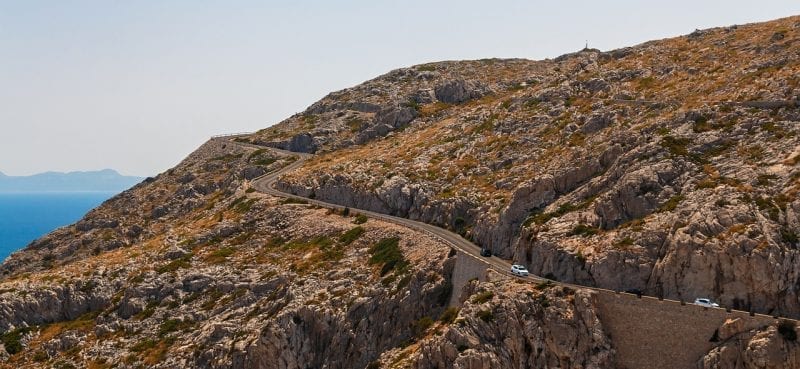 Autumn gastronomic delights
Autumn in Mallorca brings its own pleasures when it comes to eating and drinking locally. Discover local restaurants, where seasonal ingredients will change the course of dining. Woodland mushrooms, local cheeses, and thick country loaves of bread accompany traditional Mallorcan dishes. Tumbet, layers of vegetables, potatoes,  and tomato sauce will pad you out for long autumnal walks. Sweet tooth? Try the Mallorcan speciality of Gató de Almendras. a cake made with almonds, which are in season right now as they are harvested from the local land. Save the Ensaimada – a cloud-soft pastry – for breakfast with excellent coffee.
Food, walking, exploring, sightseeing, and Marriott's Club Son Antem – the ideal autumn break in Mallorca!
Like to know more about Marriott's Club Son Antem resales or rentals? Got a question? We'd love to chat! Contact us today.