America's birthday marking the day it became an independent nation has been and gone, and everybody was out celebrating in style! Hot dogs, beer, burgers; you name it, they ate it. Because the celebrations are so popular around America, the 4th of July weekend is always one of the most heavy holiday travel times of the year. Here are some of the top events that happened this 4th of July weekend just past,  as well as recommendations of the best Marriott resorts to stay at next year so you can make the most of the celebrations.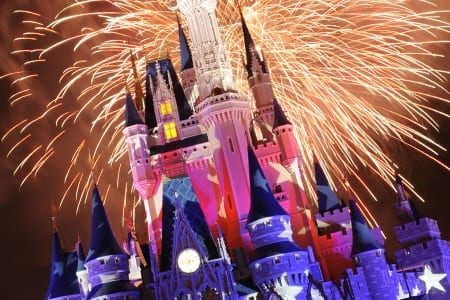 4th of July In Orlando
Without a doubt, Orlando is one of the best places to celebrate the 4th of July weekend in the US. The city comes alive with firework displays and patriotic music to make your 4th of July weekend experience complete. Before the main event of the firework shows at night on the 4th of July in Orlando, there are a lot of other fun activities and things to do during the day with your family to celebrate America's Independence Day including movies, parades, picnics, and a 5k run. Marriott's Cypress Harbour was the resort of choice for those wanting to be close to all of the 4th of July action whilst retreating to a luxury resort at the end of a long day of activities. Celebrating over 20 years, Red, Hot & Boom is an Independence Day celebration that features big-name performances Cranes Roost Park in Altamonte Springs. The event also features food, drinks and much more.
4th Of July- Marco Island
Marco Island offered a great calendar of events on the 4th of July weekend. Hundreds of spectators gathered on the beautiful beaches to watch the stunning fireworks display that took place just by Marriott's Crystal Shores. The family atmosphere during the weekend was the strongest it has been to date, guaranteeing that many first time visitors to Marco Island this year will certainly return to enjoy the festivities next year.
4th Of July- Ft. Lauderdale
Ft. Lauderdale is famous for its 4th of July celebrations. The Independence Day Celebration this year featured a patriotic extravaganza with live bands, a kids zone, beach games, contests, family activities and a dazzling fireworks display. The 4th of July Spectacular took place  from 12:00 to 9:30 p.m and guests staying at Marriott's BeachPlace towers were delighted to be right in the centre of all of the action during the busy weekend. The dazzling pyrotechnic display is an annual favourite of children and adults of all ages!