RCI Timeshare Exchange
RCI IS ONE OF THE LARGEST VACATION EXCHANGE BRANDS AND IT HAS EARNED THE STATUS AS A TRUE GLOBAL LEADER IN THIS PROFESSION.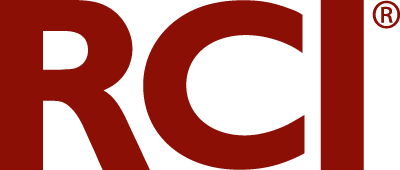 RCI's core business model is
providing exchange
vacations to their 3.7 million customers worldwide. They ensure to offer the best possible holiday resorts and experiences, 
offering timeshare exchange in more than 100 countries and 4500 resorts
RCI has earned its trustworthy reputation by meeting and exceeding its customer's needs and expectations. This has been achieved by providing the flexibility and choice the customers want when purchasing and using the customer's timeshare. RCI also offers week for week time as well as a point-based timeshare which fits in well with the customers' true needs.
RCI is also known to be trustworthy with their affiliate resorts. They ensure their members are met with a great range of choice when it comes to the high-quality resorts and the accommodation they offer.
Being the biggest exchange network in existence, RCI offer vast selections to their loyal membership base. By keeping their marketing strategies up to date, RCI are able to offer the best deals for their members.
In essence, RCI strives to make dream holidays accessible for its huge membership base, and help other such developers expand their businesses and to continually improve the quality and standards of timeshare.
What is a Timeshare Exchange?
Timeshare Exchange gives timeshare owners a greater level of flexibility and control when it comes to their personal timeshare. Instead of having the same two weeks in a resort in Portugal for example, the owner can opt for a different holiday through an exchange which makes timeshare more appealing as a long term investment.